There is a maximum of 105 people seated in the Chapel. It's recommended that face masks are to be worn within the chapel. Government regulations are changing regularly and we will continue to update funeral directors as we receive Government guidance.
Worcester Crematorium
Worcester Crematorium is situated approximately 2 miles north of the River Severn in the urban setting of Worcester City. Set in the middle of 68 hectares, the crematorium building can be found set back amongst a peaceful setting of large trees, well-kept lawns and flower beds as well as a combination of both modern-day and historical gravestones.
The crematorium, chapel and adjoining open spaces forming this area occupy 1.8 Ha and lie at the centre of the site adjacent to the Barbourne Brook which partly defines the boundary of this area.
The crematorium and chapel buildings also contain the Bereavement team reception, offices, meeting rooms and staff welfare facilities; a public car park providing 61 cars spaces with allocated disabled parking; gardens of remembrance; a garden of solace and a wreath terrace.
A wide range of memorial options surround the building and there is a book remembrance and internal wall plaques situated next to the rear exit of the chapel.
Accessibility
The crematorium has easy access and egress for disabled visitors. A manual wheelchair is available on request.
An induction loop system is in place for hearing impaired visitors and large print hymn books available for visually impaired visitors.
Car park includes two disabled parking bays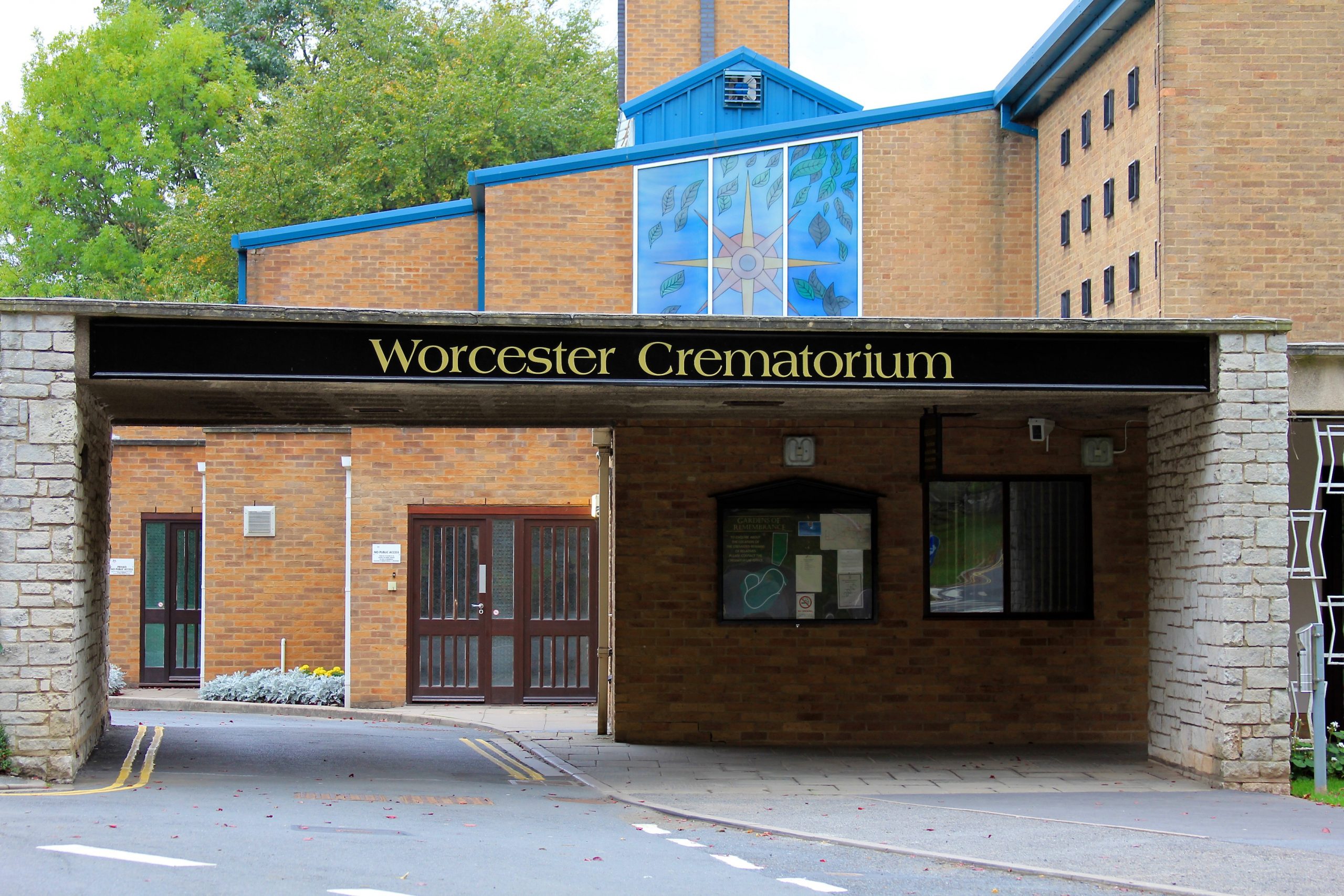 Worcester's Chapel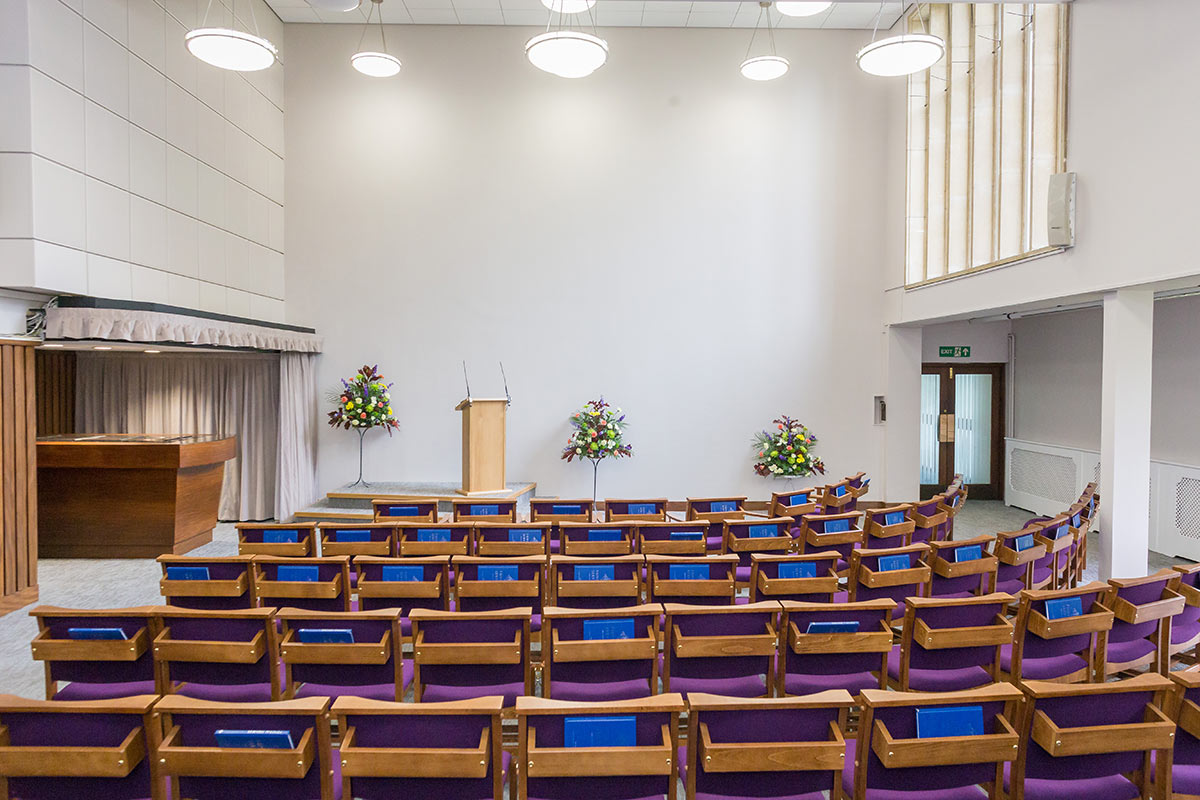 The chapel can accommodate up to 105 people seated with some additional space for standing.
We have two 30 minute services in the morning and a further nine 45 minutes services throughout the rest of the day.
For larger attendances there are external speakers that allow for people to stand outside the chapel and listen to the service.
A flat screen-TV is also available in the waiting room for a small amount of additional mourners.
In the chapel, there is a large screen that can be used to display visual tributes such as slide shows and videos from our media system.
The chapel is available for services of any denomination or faith.
Music is often an integral part of the service and the choice of music is most important to families. The funeral director can organise all music and any tributes for each service in advance. We have access to a large library of music and provided it is commercially available, we can play any appropriate piece of music during the service. Alternatively there is provision for an electric organ, available at no extra charge.
We are also able to record your service onto an audio CD, DVD, Blu-Ray, and USB for an additional fee.
Live website castings that can be arranged through Obitus for additional fees.
The above services are subject to advance notice, which your funeral director or the cemetery office can make the suitable arrangements.
After the service, the exit door opens out to the wreath terrace where family and friends may gather around floral tributes.
In all cases, any charges that involve the use of the Chapel, only apply to the hire of the building and its internal fittings – personal requirements for any service in the Chapel will always be at the expense of the hirers. Whilst we make every effort to accommodate all access needs in relation to physical access to this, personal requirements in relation to any form of interpreting or other personal care or support will always be the responsibility of the hirer.
If you decide to use a funeral director, it's important you discuss all your needs and wishes with them so we can work together to deliver the service you require.