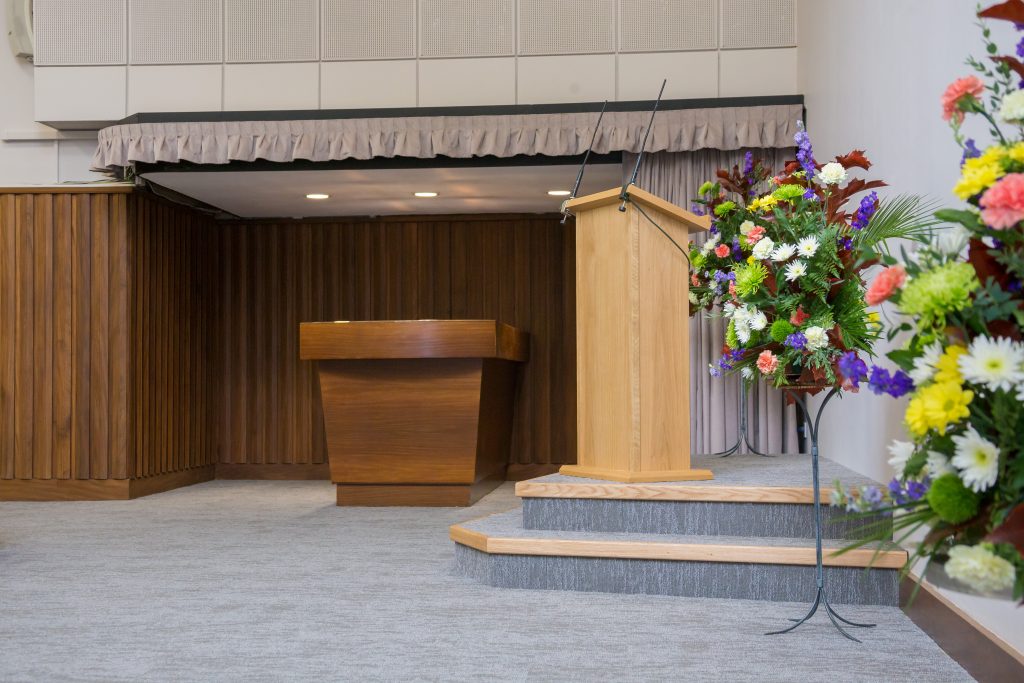 Cremation services are offered from 9:00am to 4:45pm. We offer a shorter 30-minute service option between 9 and 10am followed by 45-minute service throughout the day with the option for an extended service of 1.5 hours. The beautiful chapel looking on to a Garden of Solace will provide a comfortable environment for you and your family. Find further information about Astwood Chapel.
Please be respectful of other mourners on arrival for your service.
Your Funeral Director
Your Funeral Director will usually provide advice about booking your preferred service, day and time along with all the required paperwork and information about coffin bearing, flowers and special mementoes. If you wish to view the committal, please discuss this with your funeral director and arrangements can be made.
Your loved one's ashes
Following a cremation, you are able to collect the ashes of your loved one from the crematorium office if you are not arranging this through your funeral director. Storage is provided for 1 month following a service after which a fee becomes payable. We are also able to arrange for ashes to be scattered in the beautiful Garden of Remembrance at Astwood if you have chosen this option.
Music and digital viewing
We offer a market-leading internet-based music system, called Obitus. This system has an extensive selection of music choices as well as the option to view services on the web should attendance on the day not be possible. Your Funeral Director will guide you through this system.
An Organist facility is available and Hymnbooks can be supplied, but this will need to be booked through your funeral director.
Flowers
Your Funeral Director is responsible for removing floral tributes from the coffin after the service has completed and prior to cremation taking place. All floral tributes will be placed in the wreath terrace located at the rear of the crematorium chapel.
Cemetery staff will clear all floral tributes after 7 days from the wreath terrace (E.g. flowers for a funeral service on Tuesday will be disposed of Monday night/Tuesday early morning prior to the first funeral service on that day). Families are free to remove the flowers/cards from the wreath terrace and at their own convenience.