At Astwood Cemetery we have two gardens of remembrance designed and maintained to the highest standards possible. In these gardens you can choose from a range of memorial options to remember your loved ones as well as inter ashes.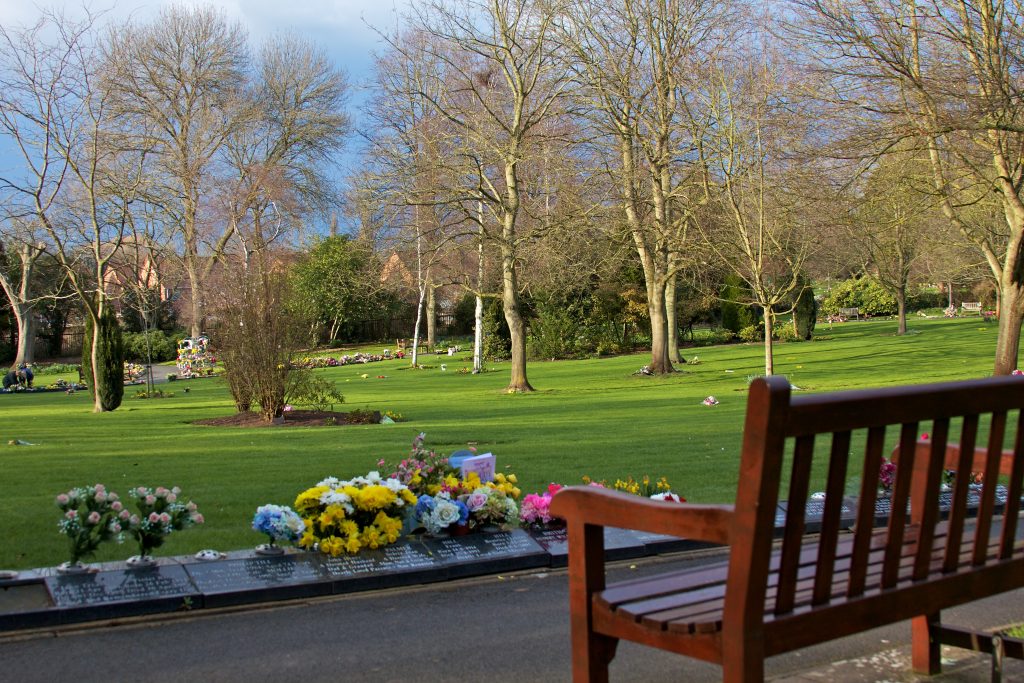 Garden of Remembrance
The first garden wraps around half the crematorium building at the rear as you exit the chapel. You can also access the garden from various points around the perimeter of the building and wider site.
You will find a wide range of shaped lawns lined with memorial granite kerb stones, memorial benches and living memorials such as trees and shrubs.
We have five ornate flower stands dotted around the garden which are kept tidy by the team.
Garden of Solace
The second garden is located a short walk towards the older section of the cemetery across the brook dividing it from the first one.
This one is rectangular in shape and is sectioned off into months of the year. People's ashes are interred here in the month of their passing.
The garden is surrounded by granite kerb sets and memorial benches on its perimeter and has several young trees and shrubs planted in the lawn.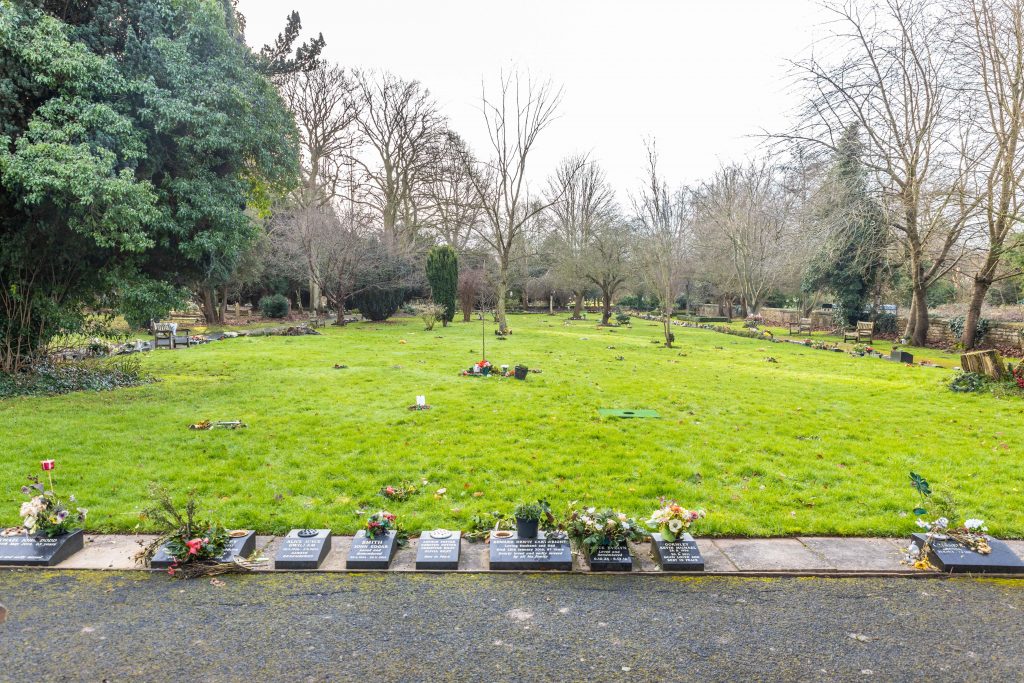 Families can leave flowers on the lawns of either garden, we just asked that any non-biodegradable elements are removed first such as plastic wrap and ties.
When a family is ready to inter their loved one, one of our team will support you with the choice of location and memorial option. On the day of the interment one of our team will lead the process and should you wish place the ashes in the pre-dug socket. Once placed the team will back fill and replace the turf.