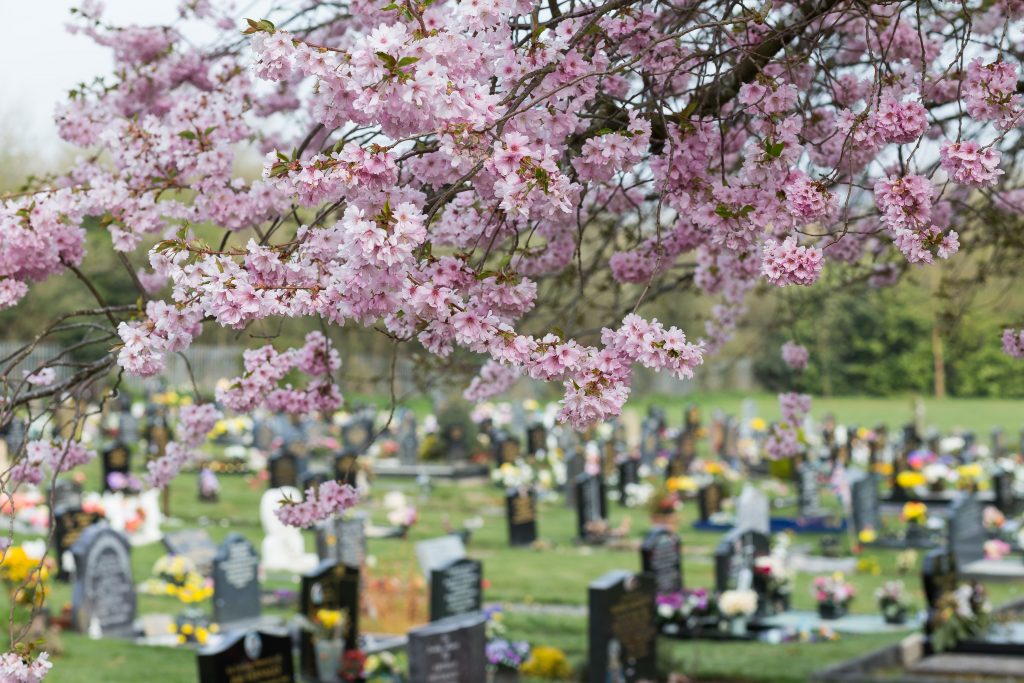 We wish to reignite the Friends of Astwood volunteers' group that sadly closed when volunteers left in 2014.
Why do it?
Our cemeteries need you! Without the efforts of volunteers, the cemetery could not operate as wildlife and visitor haven as well as a working business. Volunteers can contribute in many ways, helping to maintain and develop the wild and beautiful sites, rich in local history and ecology.
Our volunteers can come from all walks of life and are will be drawn to the cemetery for many different reasons.
What would you do?
As volunteers you are not expected to be experts; we need people who are passionate about our sites and enjoy working on the garden areas, brook and other site maintenance, checking that the site is in order and helping visitors.
Outdoor Volunteers
Outdoor volunteers help with site maintenance in the following ways:
Maintaining and developing garden areas, especially the old cemetery, natural burial area and brook
Controlling invasive plants such as Bind Weed, Mare's Tail, Japanese Knot Weed, Himalayan Balsam and Bramble
Specialised tree pruning
Wildlife surveys
Basic beekeeping
Most volunteers will come along with no experience at all and learn as they go. Some volunteers will be able to put their specialist skills in tree work or their particular gardening knowledge into practice.
Volunteer Weekend Wardens
Volunteer Weekend Wardens help to look after the site at weekends and bank holidays when the Cemetery staff are unavailable. They walk around the site providing help and guidance for visitors and checking that everything is in order. People will work in pairs or bring a friend. Training and equipment will be provided.
Other Volunteers
Other volunteering opportunities such as helping with events and chapel support will be available on an ad hoc basis.
Social Events
Each year we will look to bring all the volunteers together to share their stories, celebrate successes, develop new ideas and help the bereavement team continuously improve the volunteer experience
Contact us
If you are interested in finding out more about volunteering at Astwood and or St Johns Cemetery please contact us. You will be contacted in the first instance by our Operations Supervisor.